Creating homes to love and live in
Completed on time and to your specific wishes
Interior Designer Justine Knox
Justine Knox is an award-winning interior designer with over 20 years' experience creating bright, beautiful homes in Mallorca. All you have to do is arrive with your suitcases and turn the key on your brand new home – perfectly executed and ready to move into today.
Recent Projects by Justine
A selection of recent design projects in Mallorca:
Happy homeowners Justine has worked with: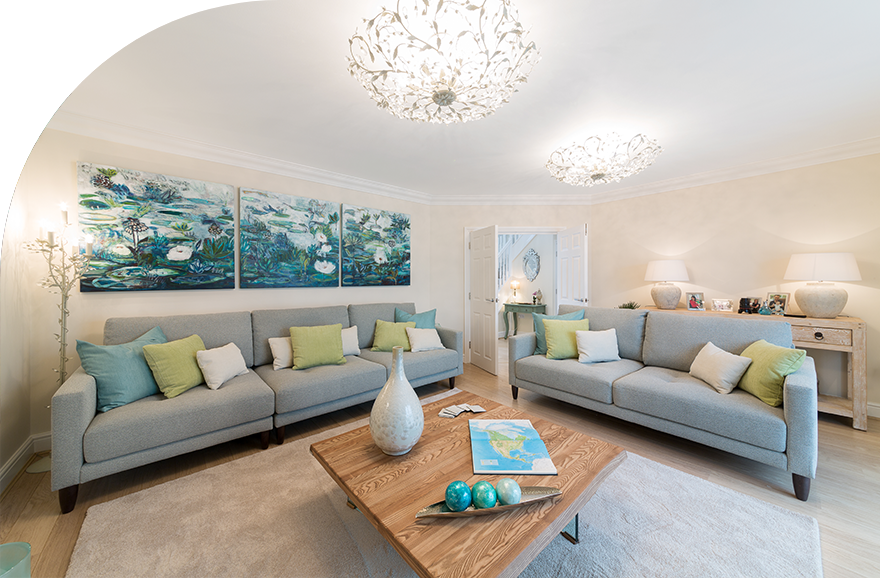 "Nearly four years ago Justine and the Knox team designed the interior of my house in Mallorca the result of which I was very happy with. Six months ago Justine agreed to come and see my house in UK and once again I am delighted with the result."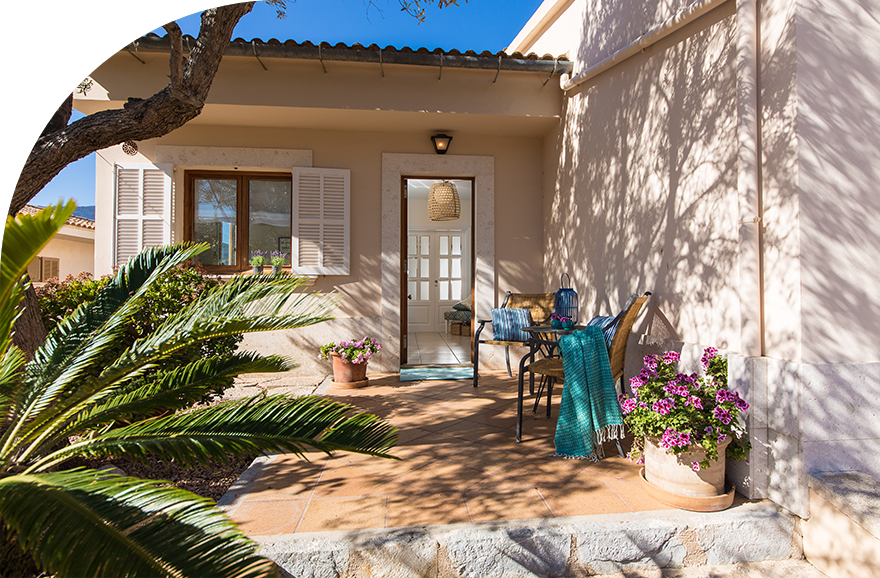 "The entire project ran smoothly and was completely stress free, or at least it was from our point of view! Most importantly we were absolutely delighted with the end result, delivering a beautiful and functional holiday home. I would have no hesitation what-so-ever in recommending Justine and her team!"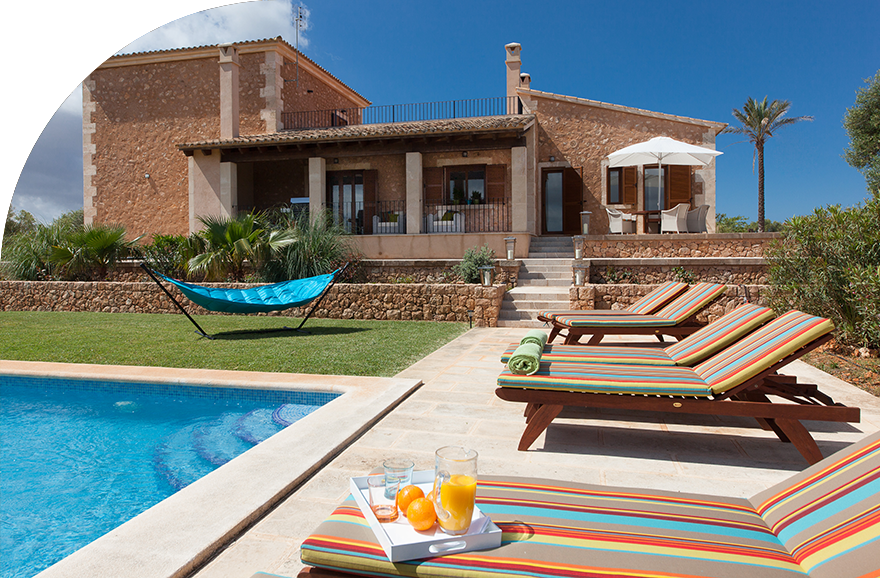 "To be honest it's difficult to put into words what an incredible job Justine and her team have done and we can't thank them enough for all their hard work. It really is an amazing transformation! Justine has managed to create the perfect home from home for us and we are really looking forward to spending as much time there as possible. The only problem now is that whenever we go we won't want to leave!"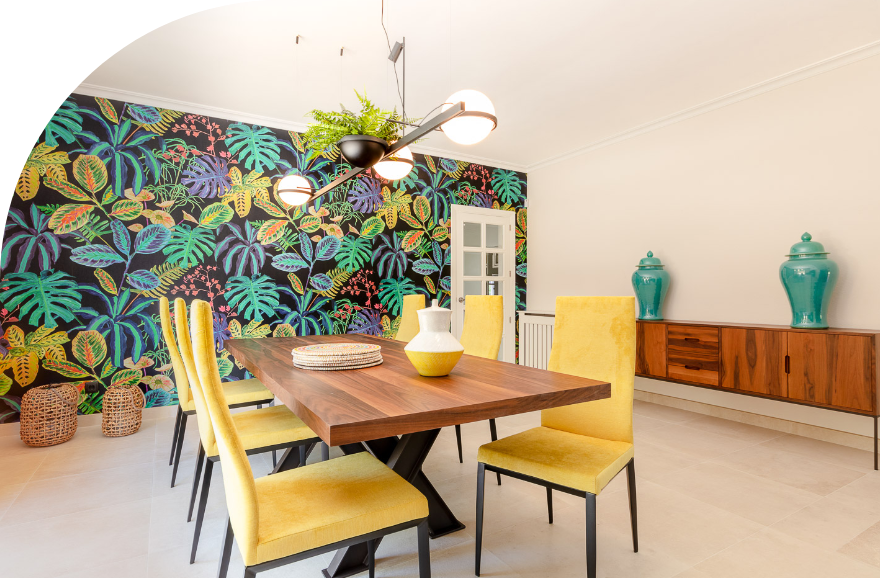 "Our holiday villa needed updating and Justine and her team took on the challenge with enthusiasm and many excellent ideas and suggestions, in July we were able to travel to the island to see the work, the design and the new furniture and finally move in to what we think has become the most beautiful home in Mallorca. We have not stopped smiling since!"
Brands that Justine works with:













How can Justine help you?
Justine Knox is an award-winning interior designer with over 20 years' experience creating bright, beautiful homes in Mallorca. She is a trusted point of contact for those with a second home on the island who need help turning their property into the Mediterranean getaway of their dreams.
From reformation and redesign to adding the final interior touches, Justine and her team provide the complete home services package. Justine is at the forefront of every project she receives and oversees the entire process with dedication, passion and utmost professionalism.
Your trusted point of contact
Internationally recognised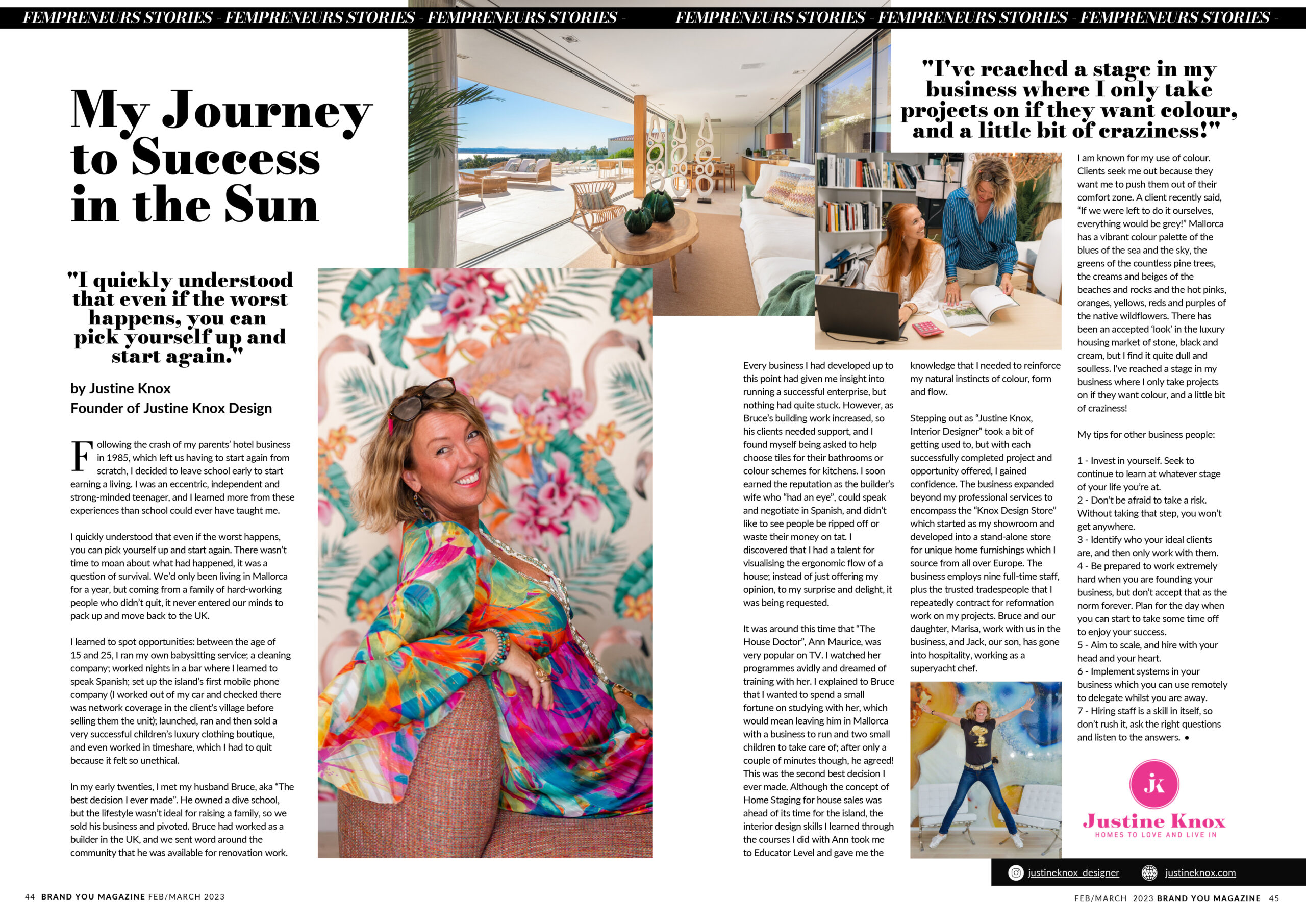 I was thrilled to be included in the February/March edition of Brand You magazine which is aimed at women in business around the world. Here's my "Fempreneur Story" as told to Brand You. Justine Knox Following the crash of my parents' hotel business in 1985, which left us having to start again from scratch without a penny, I decided to leave school early to start earning a living.  I was an eccentric, independent, and strong minded teenager,  and it was the hardest time in our lives, but I learned more from these experiences than school could ever have taught me.